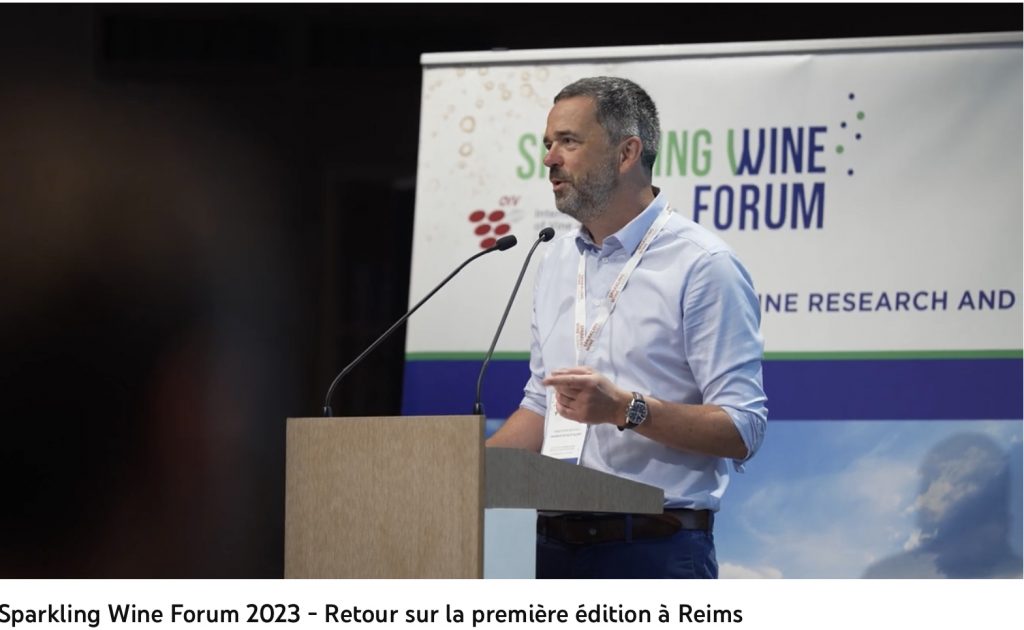 Discover the highlights of the Sparkling Wine Forum, with this video, a day of conferences, where participated P. Christophe BERTSCH, dedicated to innovation and economic development in the sparkling wine industry. This professional event brings together sparkling wine producers, industry companies, oenologists, project managers, and specialized press to bridge the gap between research and the industry at all levels of the sparkling wine sector.
The Sparkling Wine Forum showcases global innovations serving the sparkling wine industry and encourages sharing these advancements with local stakeholders in the hosting region. With a strong international focus, future editions of the forum will alternate between France and other major sparkling wine-producing countries.
Initiated by EFFEVENT, a French company that also organizes the professional trade fair VITeff, the Sparkling Wine Forum aims to position Champagne as an international hub of expertise and excellence for the entire sparkling wine sector. It is organized in collaboration with VINIDEA, an Italian company specializing in professional training and development for the wine industry.
During its inaugural edition, the Sparkling Wine Forum addresses the current concerns of the sparkling wine industry regarding the challenge of "How can sparkling wines adapt to climate change?" Various targeted conferences and presentations feature researchers from Champagne and other sparkling wine regions in France and abroad. Leading innovative companies in the industry will also share their research and development strategies, as well as showcase new offerings and products.
The diverse range of presentations will cover the entire value chain of the sparkling wine sector, from viticulture and environmental aspects to oenology, marketing, and consumer expectations. All presentations will be translated into English or French and recorded for subscription-based access through the website www.sparkling-forum.com.