Area 1 – Wood diseases

Grapevine trunk diseases (GTDs)
They represent one of the major problems of the wine industry. Since the banning sodium arsenite utilization in France in 2001, crop losses caused by wood diseases have increased sharply and are now estimated to be at least 15% of the vineyard's potential.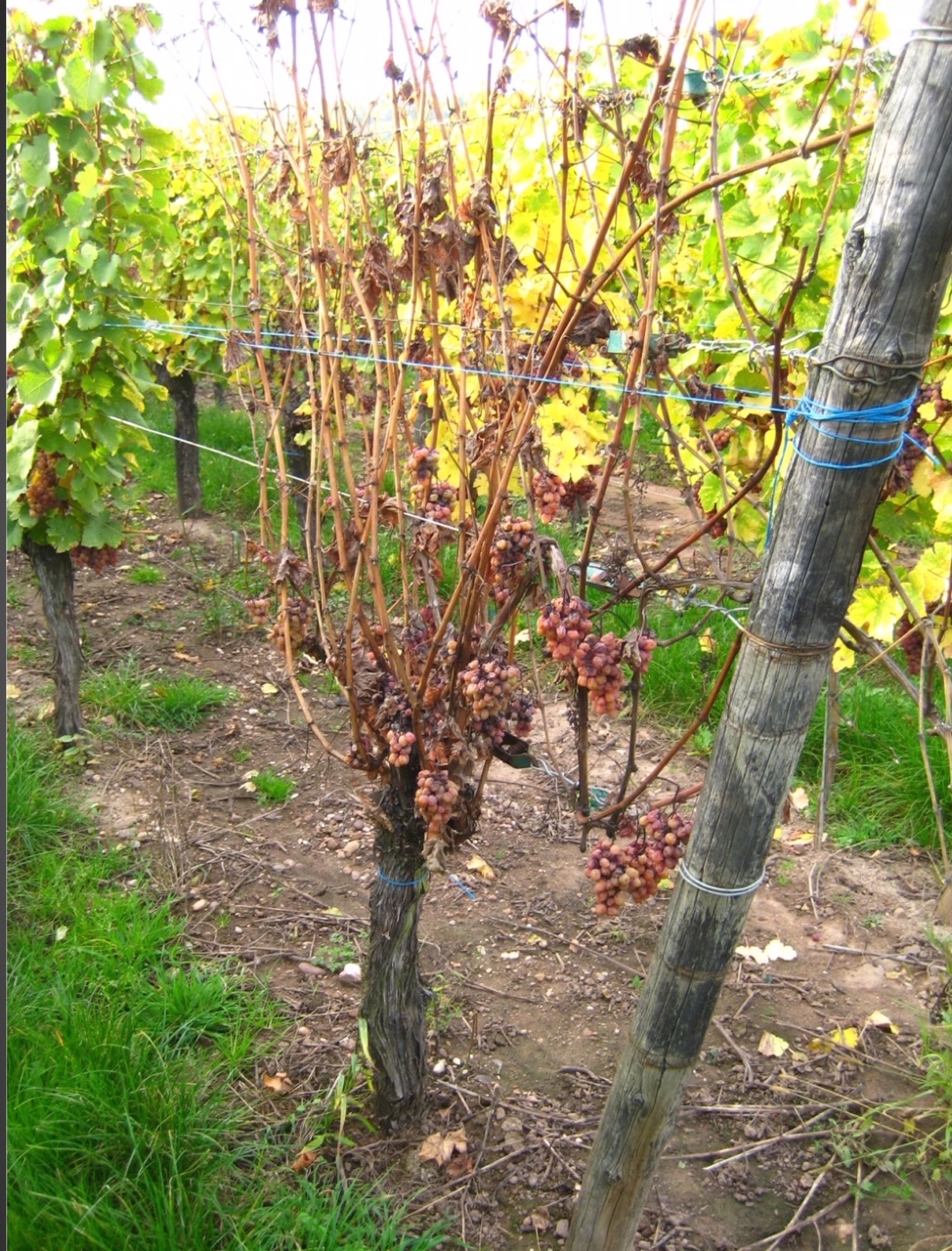 These impacts are also impacting in the French wine industry. For the year 2014 only, the estimated losses are huge: 2.1 to 3.4 million hectoliters of "lost production", or nearly one billion euros moneywise.
Beyond economic losses, a key elements of the French cultural heritage has been damaged. It should be noted that these losses have been highlighted:
in 2013 by the Financial time "The great vine decline: The rise in the incidence of vine wood diseases is worrying vignerons",
in 2014 by The Times "French vineyards hit by fungal diseases", The Telegraph "French winemakers' demand action on "uncurable" grape disease devasting vines" and
by Le Figaro "Les maladies du bois menacent le vignoble français".
In October 2014, the Chambers of Agriculture and the French Wine Institute signed an agreement making wood diseases a major national cause.
Worldwide vineyards are interested by wood diseases (WD) and in France all wine growing regions are affected (Bertsch et al., 2012; Bruez et al., 2013). WD are constantly increasing and currently about 13% of French vineyards are unproductive, mainly due to esca/BDA (Grosman and Doublet, 2012).
This epidemic is often associated with the ban on the use of sodium arsenite since 2001, the only molecule registered to control wood diseases, nevertheless other factors are probably involved.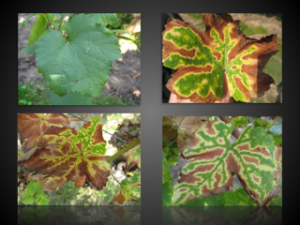 The search for solutions to control and limit these diseases represents an urgent necessity.
To face this situation, French, European and worldwide research is getting organized.
The LVBE is an actor in the different strategies proposed.
In this context, the LVBE participates in French and European projects:
CASDAR (Ministry of Agriculture),
COST (Europe),
GTDfree Industrial Chair with the Hennessy Company,
Interreg V where we are the holders of the wood diseases area,
Participation in the setting up of an H2020 project on wood diseases.
A CIFRE Wood Diseases grant with Boisset Wines (Burgundy) is also being set up and an application for Franco-German funding (ANR/DFG) is underway.
In addition, the interprofession of French vineyards (CNIV), France Agrimer and the Ministry of Agriculture launched in 2016 the "Action Plan Against Declining Vineyards". The LVBE was invited on September 9th 2016 to a seminar where we defined the framework of this national plan.
At the LVBE, the objective of our work is:
to better understand these complex declines,
to identify the factors involved and
to find agronomic input or
means of control compatible with the challenges of sustainable development, in the short and medium term.
In this context, we will continue the work undertaken:
  identification of virulence factors extended to other species of fungi,
   understanding of the interaction of biotic factors such as bacteria in dieback,
   collaboration on the study of mycoviruses infecting fungi involved in wood diseases,
   design of a new "grapevine type" in connection with Vitis sylvestris,
   development of molecules mimicking the action of arsenic,
   patent: formulation of salicylate Bismuth and field trials.
The viticultural profession is now waiting for effective means to be implemented in the vineyard. In this context, we decided at the general meeting of the Alsace Winegrowers Association (AVA) in September 2016 to bring together the Alsatian actors (nurserymen, AVA, CIVA, wine trade unions and research) in a working group to set up trials.
In order to respond perfectly to all of our issues, we also needed to develop our skills in biochemistry. To do this, and thanks to the support of the University of Haute-Alsace and the recognition of our work by the wine industry, we were able to hire a bioorganic chemist Research Engineer on September 1st 2016 and work in close collaboration with the Molecular Innovation and Applications laboratory, which allows us to have a chemical approach that is essential to our thinking. We also hired an Associate Professor specialized in metabolites produced by vine pathogens on September 1st 2016 and a Laboratory Technician. An Associate Professor from Strasbourg University (HDR to be) also joined us in September 2015, reinforcing our skills on grapevine secondary metabolism. All ongoing scientific collaborations will be continued.

Euréka project