Associated training
All LVBE researchers are engaged in a teaching mission.

At the Colmar Marketing and Agrosciences Faculty
At the Colmar IUT
With Reims University
At Strasbourg University
Pr. Christophe BERTSCH
Pr. Julie CHONG
PhD student Alexia GRAU
Dr. Flore MAZET
Dr. Loriane MERLEN
Dr. Sibylle FARINE
Dr. Isabelle GACOUGNOLLE-SOUSTRE
Dr. Mélanie GELLON
Dr. Romain PIERRON
Pr. Céline TARNUS
They are involved in:
a Master's in Agricultural, Food and Environmental Sciences and Technology :
                  – Food Science and Quality course
                 – Agronomic and Environmental Sciences course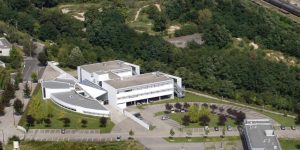 Dr. Laurence DEGLÈNE-BENBRAHIM
Dr. Claude ERNY
Dr. Christine LE JEUNE
Dr. Karine JEZEQUEL-LEVA
Dr. Marc LOLLIER
Dr. Laure VALAT
Dr Loïc YUNG
They are involved in the Biological Engineering BUT, Agronomy option.
Intervention in a Grapevine and Wine Teaching Unit, with the setting up of a National Diploma in Oenology (DNO): set up in September 2017.
The National Diploma of Oenology, prepared in Reims, historically prepared and held in Reims, it is now partially decentralized in Colmar to integrate the specificities of wine making in Alsace. Christophe BERTSCH, Director of the grapeVine, Biotechnology and Environment Laboratory, and Saloua BENNAGHMOUCH, Senior Lecturer at the UHA, have worked on a project to open a national enology degree in Alsace. The UHA has joined forces with the University of Reims to give the DNO an Alsatian dimension that takes into account local issues.
Our partnership with the University of Reims is growing, we will receive for this year 2018 the 1st and 2nd year students over 3 weeks. The first group of DNO students will be present from April 9th  to 22th, 2018.

At Unistra with Associate Professor Marc FISCHER
With the LVBE partner of the Végé-LAB
The LVBE has developed a collaboration with the Master Biology and Valorization of Plants of the University of Strasbourg by becoming a partner of the project Végélab carried by the persons in charge of this master.

The main objective of the program " Végé-LAB " is to optimize the professional integration of the students of the Master " Biology and Valorization of the Plants ", by putting them in direct contact with private and public research laboratories, with which they work during 3 semesters in the development of an innovative research project. This approach places the student at the heart of their training, and allows them to concretely approach the different aspects of research professions. The Végé-LAB is an investment of future (Teaching carried by the University of Strasbourg)